Frostgrave: Eventide Manor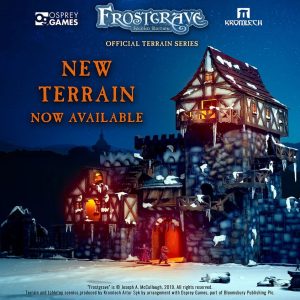 The gang at Kromlech have released a new wave of their incredible official Frostgrave terrain. This set includes the colossal Haunted Gatehouse. In fact, this kit is so big, and so cool, I just had to write a special scenario for it, which comes free with purchase.
Beyond that, they've added a lot of interesting pieces, some of which are specifically created to work with scenarios in Blood Legacy, such as the Eventide Manor set, the furniture, and fireplaces.