New Silver Bayonet Scenario!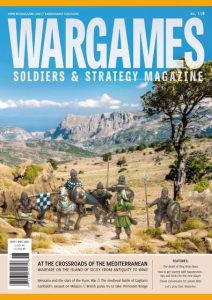 Guardian of the Shire is a new competitive scenario for The Silver Bayonet, that is included in this month's edition of Wargames: Soldiers & Strategy (No.118).
In truth, I wrote this scenario specifically to use with the little shrine I recently built and the beastman I recently painted, but obviously, you can use whatever you've got!
So, if your special unit is ready for a new challenge, give it a look. The issue also contains a host of historical articles/scenarios, mostly revolving around Sicily through the ages and some nice hobby articles as well.