New Rangers of Shadow Deep Figures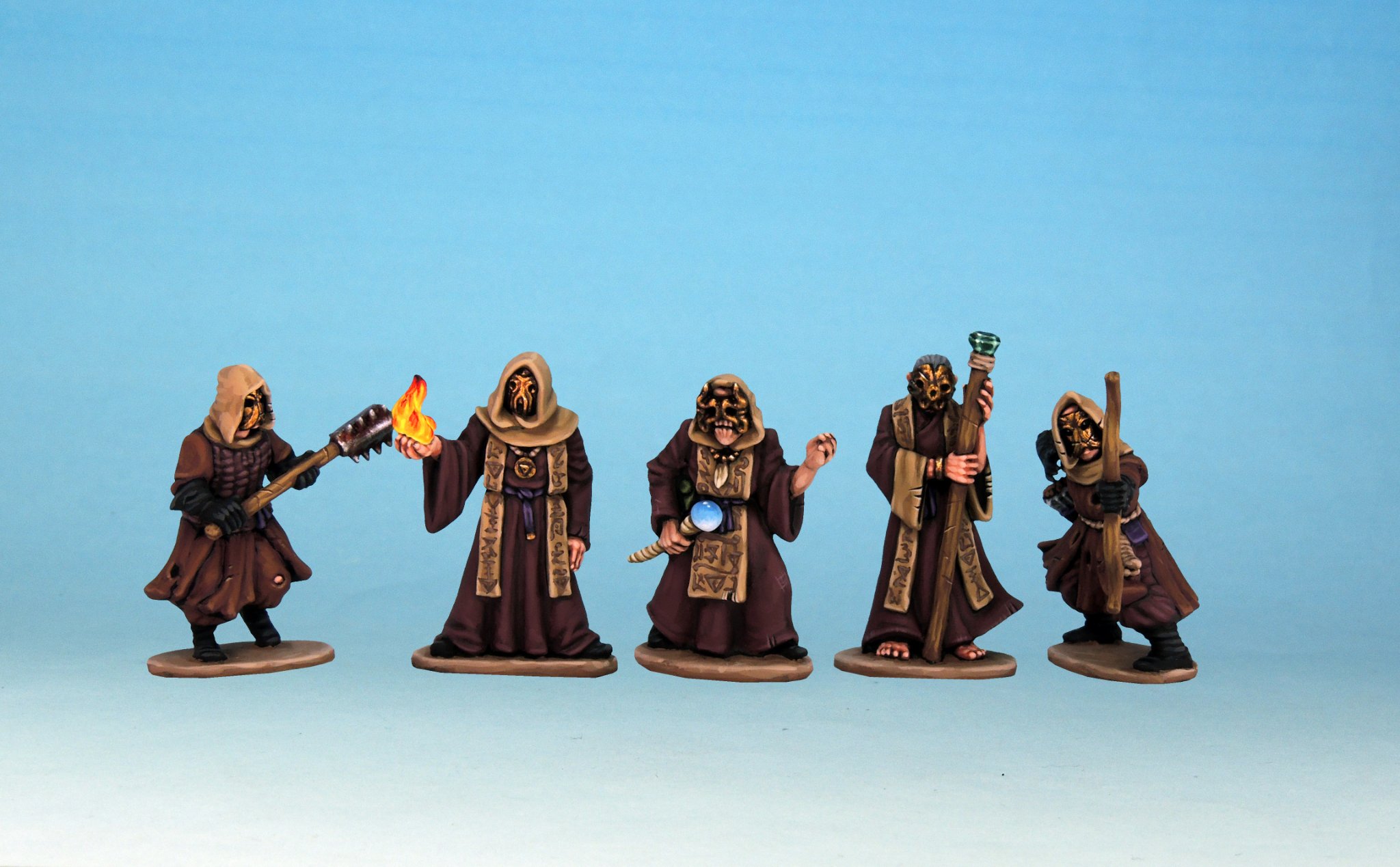 North Star has released a few new figures in the Rangers of Shadow Deep line that are especially useful when playing the Dungeons Dark mission.
Now available are the Cultist Magister, the Master of Shadows, and the Acolyte of Shadows.
North Star has also made a pack of 'cultist heads' available so that you can turn your Frostgrave cultists into minions of the Shadow Deep.